The Nightmare Factory

999 Locust Street NE, Salem Or

503-378-3825

503-378-3827

On the campus of the Oregon School for the Deaf

HAUNT RULES -

This event takes place on a school campus.

This event takes place on the campus of the Oregon School for the Deaf.

All bags, purses, backpacks, fanny packs, etc are subject to search prior to purchasing tickets. No alcohol is permitted on campus. Any one found in possession of alcohol will be asked to leave.

Any one deemed under the influence of alcohol or any other controlled substance will not be permitted on campus, or access to a ticket to this event.

Unruly behavior, foul language, line jumping, etc may be reason for removal from the event.

We have a strict no touching policy at the Nightmare Factory, any guest found touching the actors or sets, Will be asked to leave.

The Nightmare Factory uses a multi camera security system for your safety and ours. You will be recorded.

No pictures allowed once inside the Nightmare Factory. TURN OFF ALL ELECTRONIC DEVICES!

Please put all electronic devices away prior to entering the Nightmare Factory.

NO Smoking, you are on a school campus. this includes E cigs, and vape.

WARNING: People with heart conditions, seizures, asthma be warned: Fog machines, strobe lights, specialty lights and high startles in use!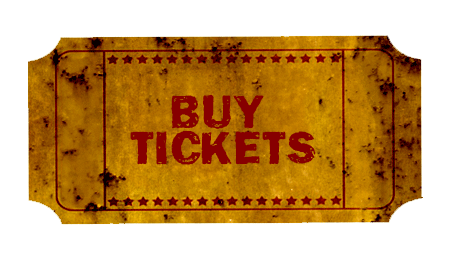 NEW FOR 2016 - INFECTED NIGHTMARE!

Can you make it out without being infected?

You now can experience the Nightmare Factory in a whole new interactive way.

For an extra $10 you can buy a infection detector. Once you enter the Nightmare Factory your detector will warn you of impending doom, if you get infected, your device will flash and let you know you've been infected!

You now have only minutes to find a healing station with in the haunt...There are eight stations to help keep you healthy.

The detection tags are yours to keep, you can buy a scare again or VIP pass and get healed at our ticket booth and try again!

More information can be found here at this link.

Two haunted houses for the price of one.

Warehouse 87 as had a few 'upgrades' over the past 365 days.

The Driller has moved his tool shed in, we've had a slight infestation of spiders and Dr. Howlina has expanded her practice!

Look lively, there's more fear this year!

Mr. Booger is up to no good and is ready to unleash his ghoulish fends on you!

Bigger mazes, twisted ice cream factory, clown ally and so much more!

Come see for yourself!