The Nightmare Factory

999 Locust Street NE, Salem Or

503-378-3825

503-378-3827

On the campus of the Oregon School for the Deaf

October 3-4     7:00 -11:00

(Flashback weekend! Tickets are $10.00 these two days)

October 10-11         7:00 - 11:00

(Free tee-shirt night. The first 200 people to buy tickets receive a free Nightmare Factory tee shirt. sizes sm though xl).

October 17-18         7:00 - 11:00

October 24 - 25      7:00 - 11:00

October 28 - 30      7:00 - 10:00

October 31


  7:00 - 11:00
November 1            7:00 - 11:00

(November 1st the we go PITCH BLACK. only 300 tickets sold for this event, get yours today!)

Tickets can be purchased at OSD (main office), or at the gate.

NO CHECKS,

Cash, visa or debit only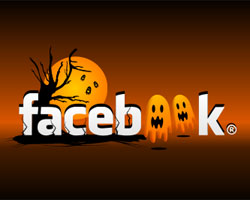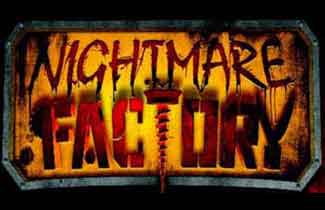 2 haunts in 2014

Inside the Nightmare Factory you'll find two terrifying new haunted attractions this year!

7-11 PM weekends

7-10 PM weekdays

Mr Boogers' Wild Ride!

Do you have the need for more terror?!

Check out Mr Boogers' Wild Ride

$40.00 and Mr Booger will strap you into his wheelchair and take you on a one of a kind journey through the Nightmare Factory!

HAUNT RULES -

This event takes place on a school campus.

This event takes place on the campus of the Oregon School for the Deaf.

All bags, purses, backpacks, fanny packs, etc are subject to search prior to purchasing tickets. No alcohol is permitted on campus. Any one found in possession of alcohol will be asked to leave.

Any one deemed under the influence of alcohol or any other controlled substance will not be permitted on campus, or access to a ticket to this event.

Unruly behavior, foul language, line jumping, etc may be reason for removal from the event.

We have a strict no touching policy at the Nightmare Factory, any guest found touching the actors or sets, Will be asked to leave.

The Nightmare Factory uses a multi camera security system for your safety and ours. You will be recorded.

No pictures allowed once inside the Nightmare Factory. TURN OFF ALL ELECTRONIC DEVICES!

Please put all electronic devices away prior to entering the Nightmare Factory.

NO Smoking, you are on a school campus!

WARNING: People with heart conditions, seizures, asthma be warned Fog machines, strobe lights, specialty lights and high startles in use!

Tickets purchased online good any night. Pitch Black event is a separate ticketed event, Regular or VIP tickets are not valid November 1st.